︎
Download Resume
︎
Email
︎
Instagram
︎
I graduated in May 2020 from Cranbrook Academy of Art with my MFA in 2D Design.


I'm a multidisciplinary designer, and my practice focuses on human-centered, playful, eye-catching ideas in illustration, motion graphic and graphic design. I am always inspired by color from my everyday surroundings. I like finding unique color combinations and incorporating them into my practice.

EDUCATION
MFA ︎ Cranbrook Academy of Art ︎ 2018-2020

BA ︎ Guangzhou Academy of Fine Arts ︎
2012-2016

EXPERIENCE

Exhibition Designer︎2018-2019︎
Cranbrook Academy of Art

Graphic Designer︎2016-2018︎

Louisiana State University


Teaching Assistant, Instructor︎ 2017-2018︎
School of Art, Louisiana State University

Graphic Design Intern︎2017︎

PointOS Professional
PROFICIENCY IN
Adobe Illustrator, InDesign, Photoshop, Lightroom, After Effects, Premiere, Final Cut, Keynote
Bilingual In Chinese (Cantonese, Mandarin) And English.
Currently looking for jobs, collaborations and exhibi
tions.
---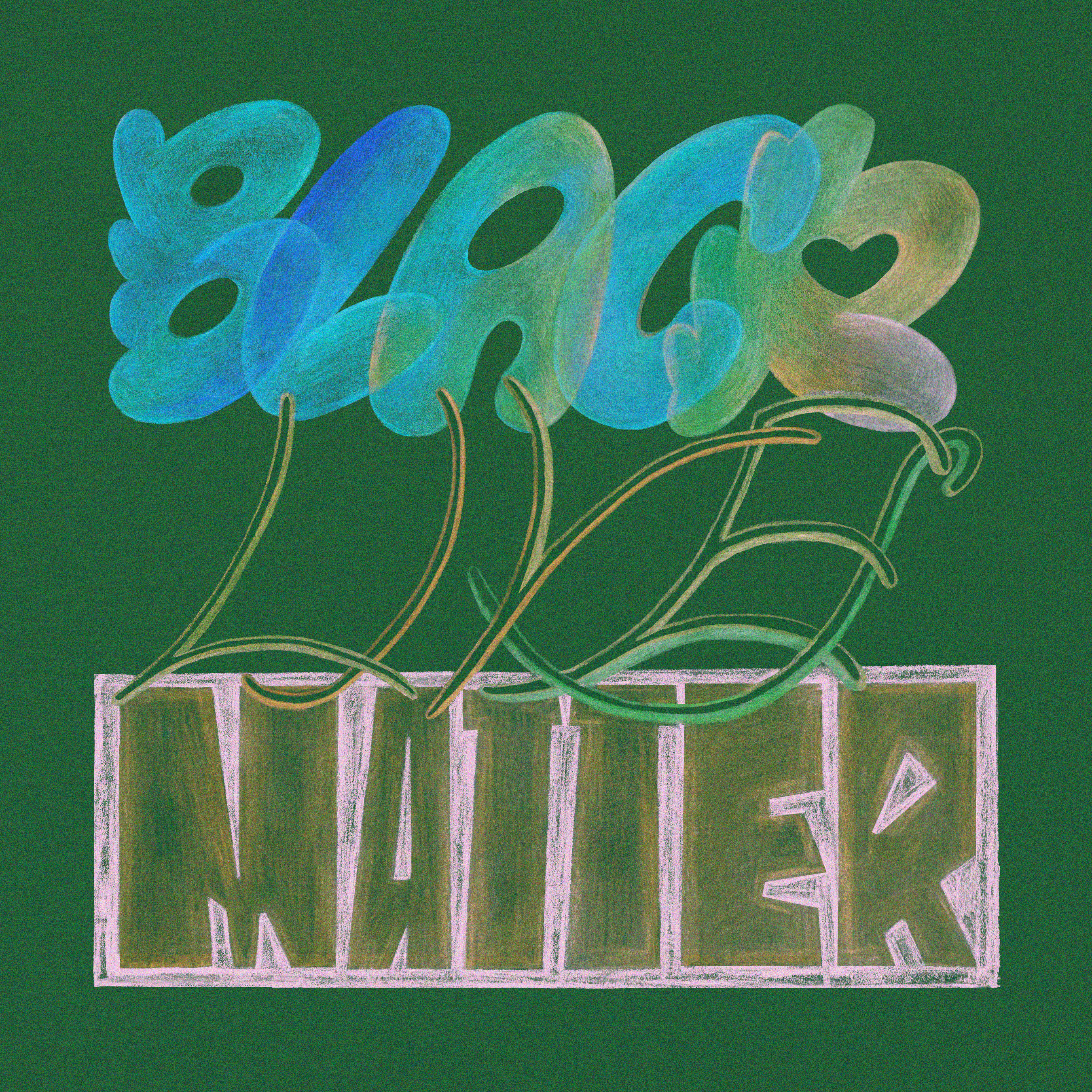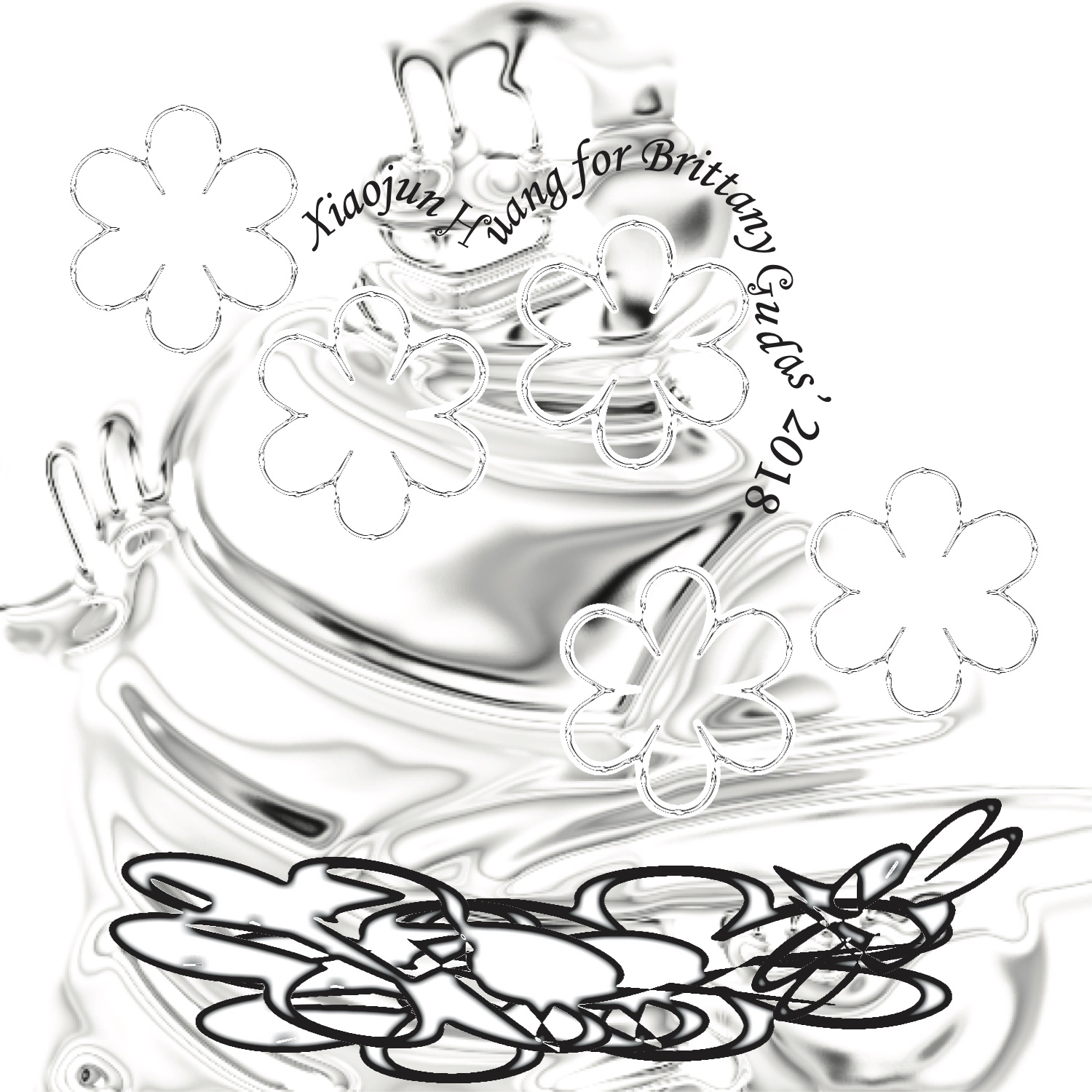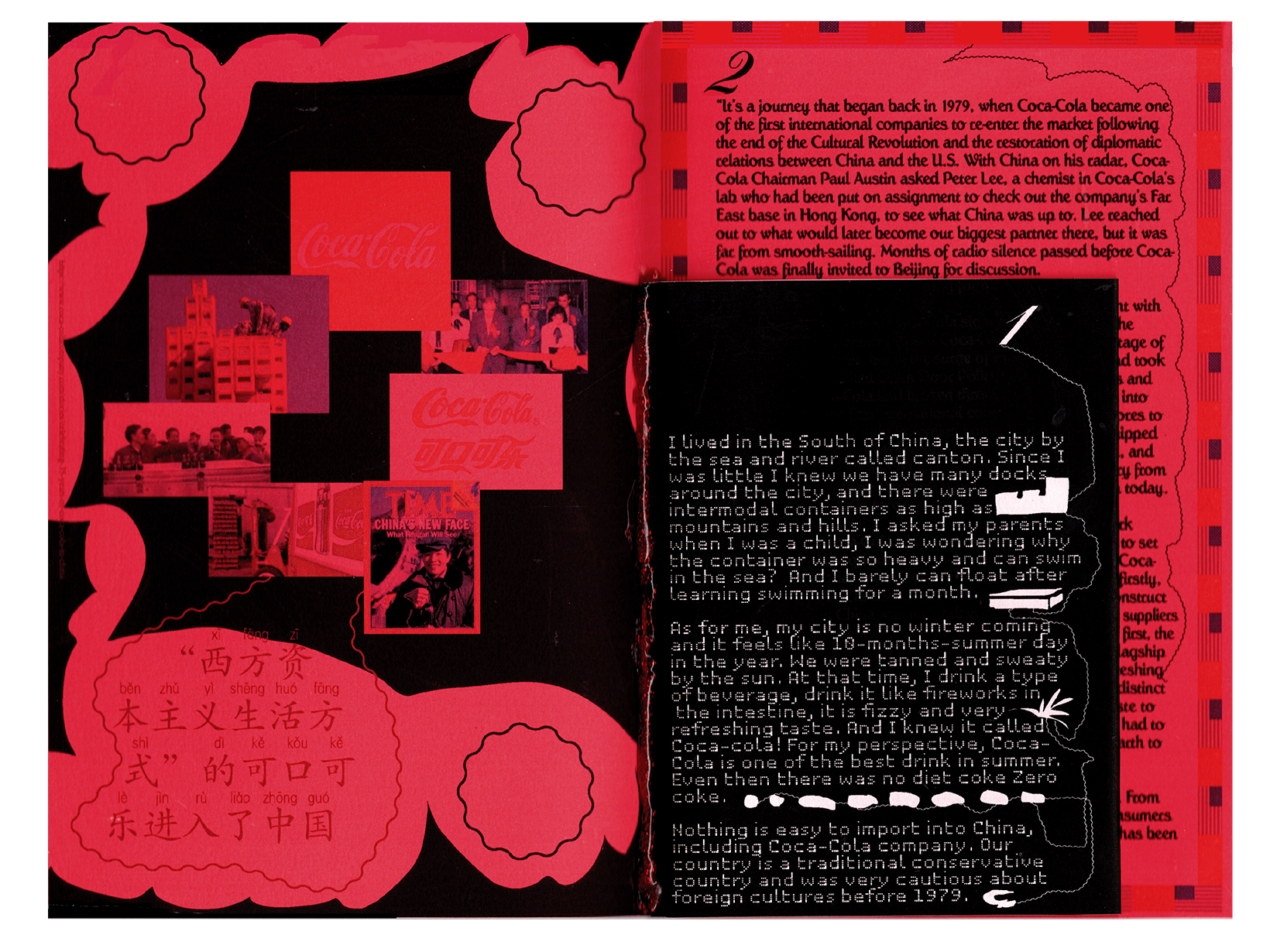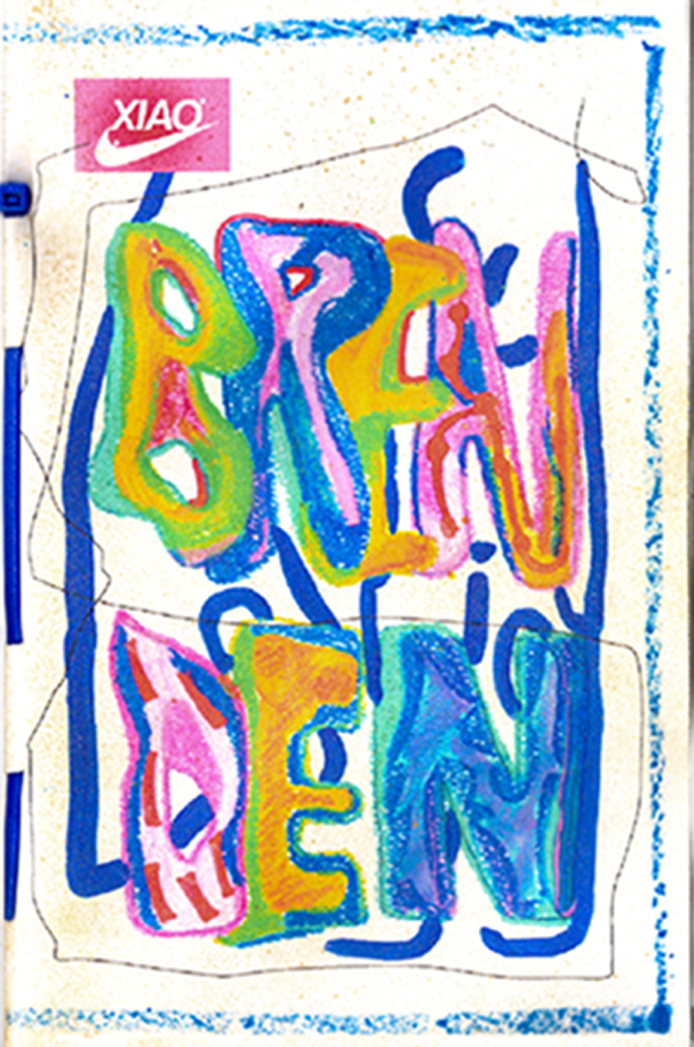 #Branding
Brand design is one of my typical design practices as being a graphic designer. I usually use the design language is bold and colorful to cooperate with the whole visual system.
Why I am obsessed with using bright colors a lot because most of the branding projects I made so far are related to the graduate show. One is the Cranbrook, and the other one is LSU. The shows are mainly catching people's attention and come to see the artworks. With I know the enthusiasm of the students is definitely compelling, it is compelling enough to shine the public.
The other brand project <113'E 23'N> is my senior year piece back to 2016, I do color research on the city I lived in and show the color observation of Guangzhou city. The entire project includes video design and magazine design. I interviewed 9 of my peers are born in the 90s. All of them lived in Guangzhou at that time. What they talked about their particular story is very impressive, so that is the main content of the project. They picked the only one color to express their vision of Guangzhou. The color itself doesn't have any personal or regional meaning, but when people fill their emotions into a specific color, it will join people together.
All works credit to Xiaojun Huang.
---
Cranbrook Graduate Degree Exhibition︎2019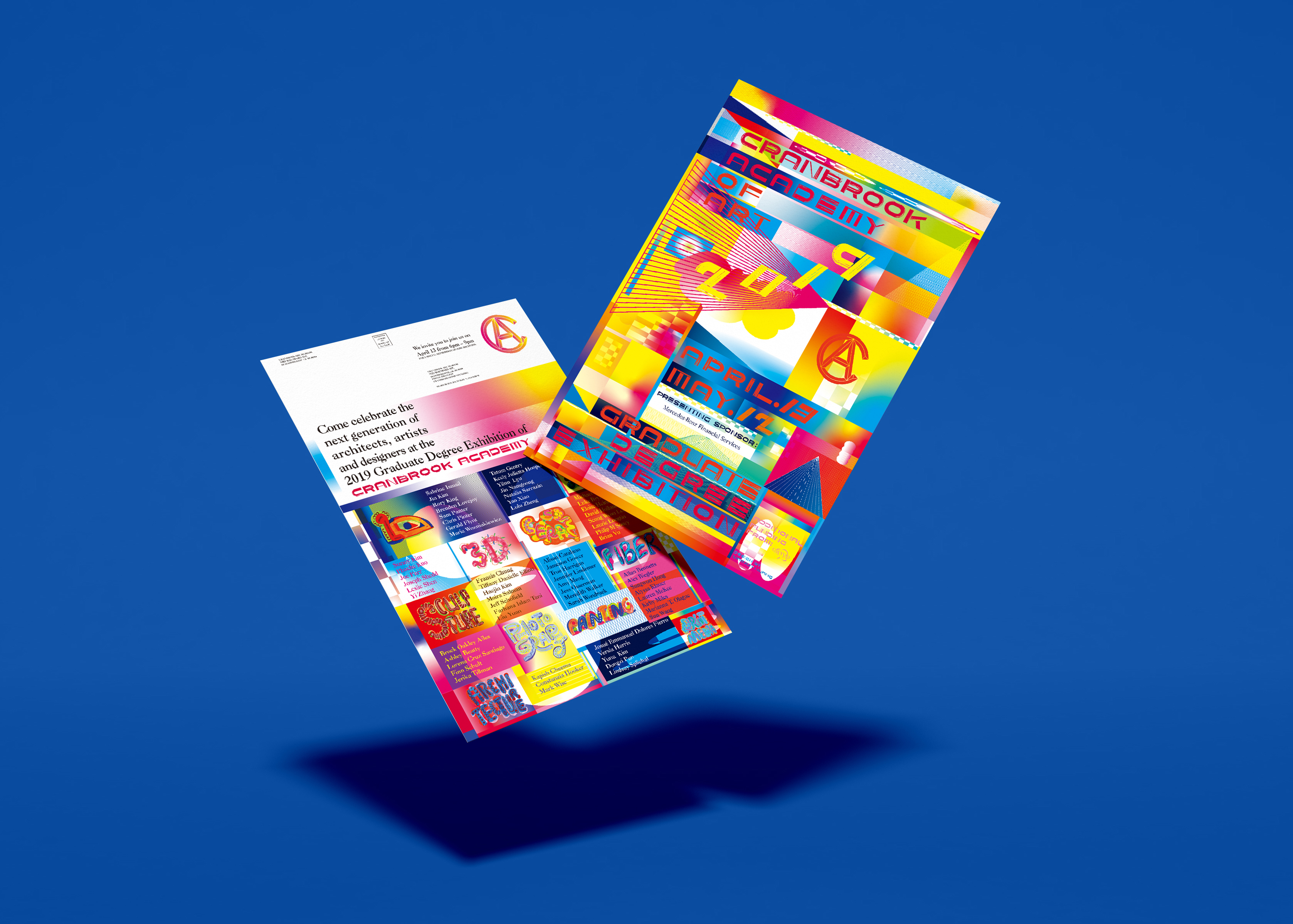 The design is inspired by the games: Tetris and puzzles.

I seem every student in the school is like every small piece of puzzles or cubes can eventually reaching the big pictures at the end of the game(graduation).

Using a lot of color combinations in the designs It's a metaphor of collaborations in Cranbrook. Like a color palette, you always find so many unexpected beautiful colors in the palettes during the mixing process, and it is the beauty of collaborations.